Students showcase Poetry Skills and Anthology Launched
On the 14th July 2022 an event was held where students showcased their skills of poetry writing, reading, recitation and performance. The event is a result of a partnership between Makerere University School of Law (SoL) – Public Interest Law Clinic (PILAC) and the East Africa Network of University Law Clinics (EANULAC) on a project aimed at creating public awareness on freedom of expression. The project is supported by the American Bar Association Rule of Law Initiative (ABA ROLI).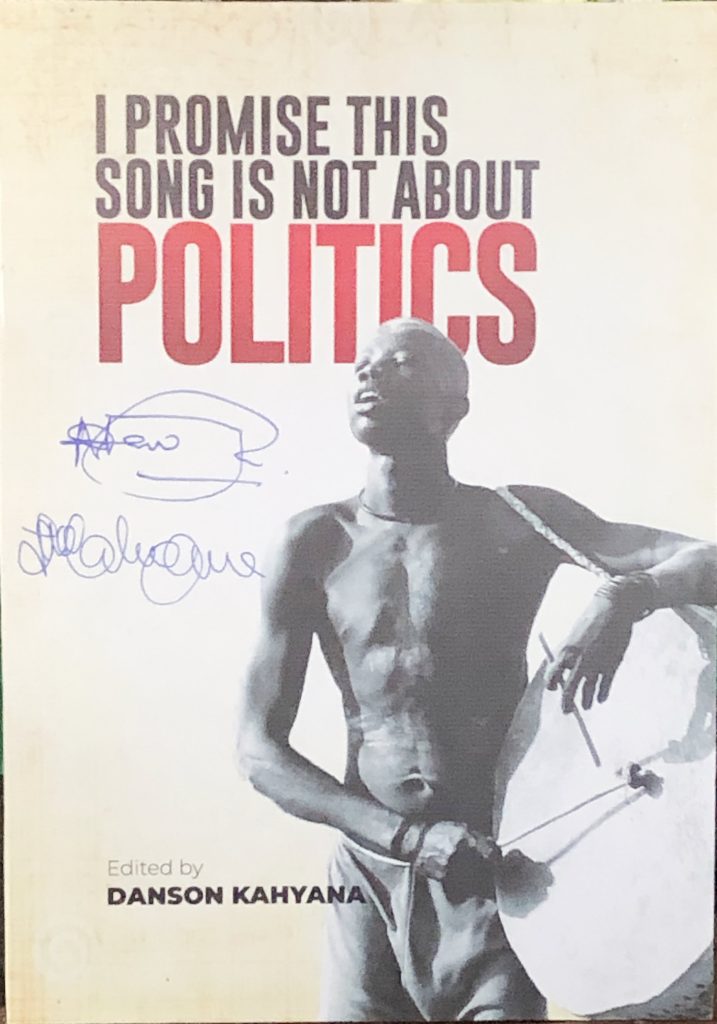 The collection of poems titled, 'I Promise this Song is not about Politics' was edited by Associate Professor of Literature at Makerere University, Dr. Danson Kahyana and written by twelve (12) students from Makerere University as well as other universities in Uganda namely: Ms. Bridget Ankunda (Makerere University), Preta Peace Namasaba (Makerere University), Percy Christopher Mpindi (Makerere University), Mary Prisca Guttabingi (Kyambogo University), Mark Kennedy Nsereko (Makerere University), Nekesa Patricia Mangeni (Makerere University), Edith Mukisa Nakalyana (Makerere University), Francis Kamukama (Bishop Stuart University), Patricia Peace Ejang ( Makerere University), Prosper Rwothomio (Gulu University) and Adee Prudence Lodou (Makerere University).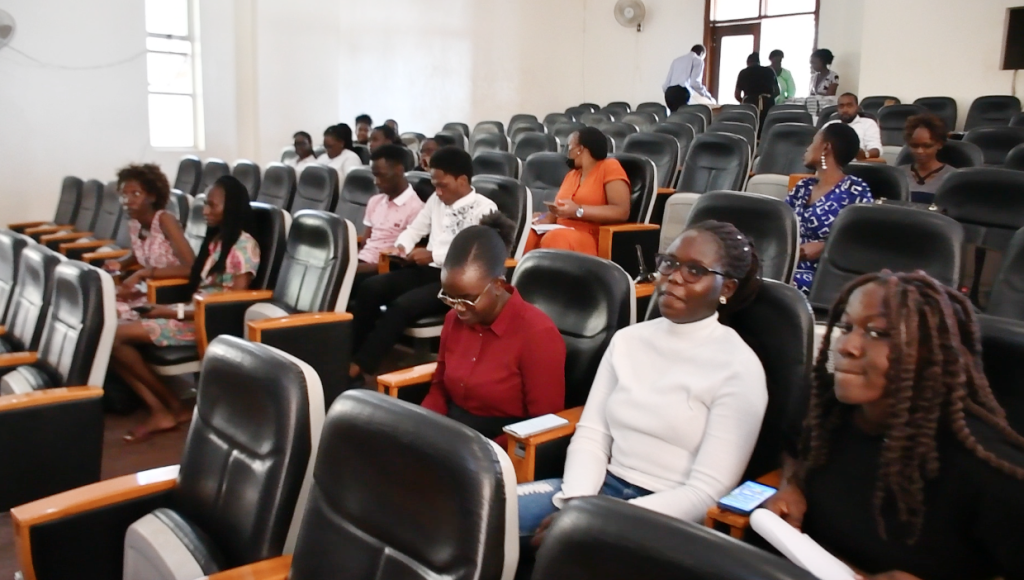 In her remarks, Ms. Sandra Oryema – Coordinator, EANULAC thanked the ABA ROLI for the support towards implementation of the project. She also thanked Dr. Kahyana for providing expert guidance to the authors, "we are forever grateful for the time and expertise put into refining the students to realize their potential", Sandra added. She also thanked the students who sacrificed time and energy in getting the final product which is a success story for EANULAC. "The support of PILAC cannot be overlooked, Patricia Atim, Head CLE at PILAC helped coordinate the project" she added.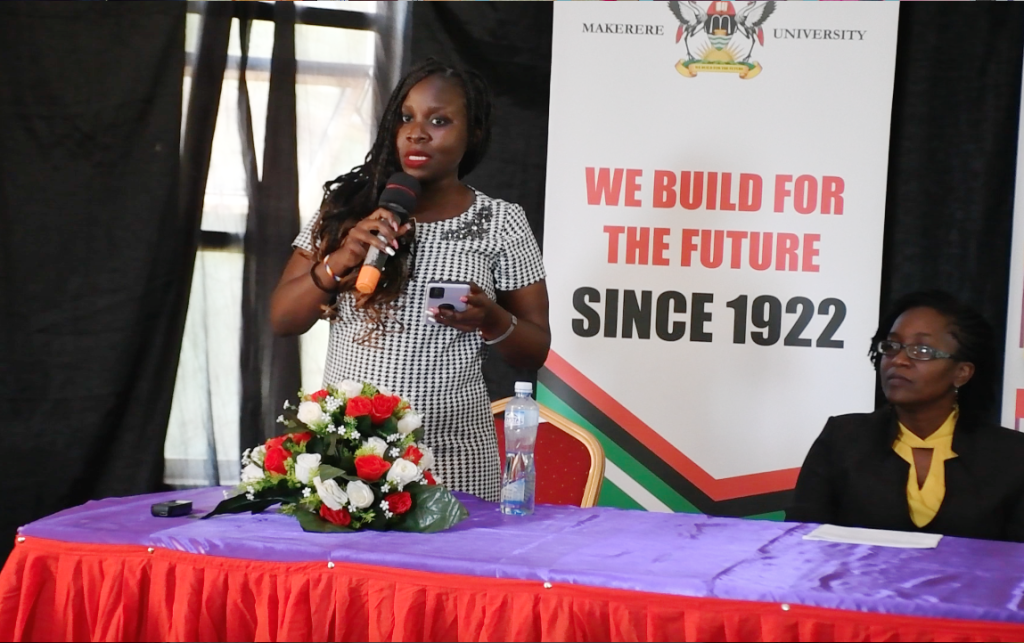 The guest of honour at the event was Dr. Livingstone Ssewanyana, Executive Director of the Foundation for Human Rights Initiative (FHRI). He commended Makerere University School of Law for being innovative with community outreach programmes where students interface with the public. He added "we are witnessing good things; poems being recited because of your tireless efforts". Dr. Ssewanyana urged students to shun away from violent strikes noting that, "you have something to market, instead of strikes, why don't you write poems to the Vice Chancellor".
Dr. Ssewanyana also thanked ABA ROLI for funding the project and the conveners for inviting him, adding that the poems recited here today show that the students have real talent.
Certificates were awarded to the student poets for.