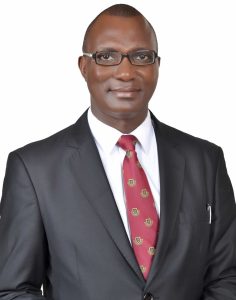 Dr. Ronald Kakungulu-Mayambala,
Qualifications: LL.B (Upper class) (Mak); Dip. L.P. (LDC); SIDA/WIPO Fellow (Lund); LL.M (Fordham); S.J.D. (Arizona).
Ronald Kakungulu-Mayambala is a Professor of Law attached to the Human Rights and Peace Centre (HURIPEC), and a former Graduate Teaching Assistant (GTA) at the University of British Colombia, Vancouver, Canada (2007-2008). He teaches Human Rights in the domestic perspective, Consumer Law and Protection, Introducing Law and Legal methods, Equity and Trusts and Intellectual Property Law to undergraduate students and International Environmental Law, Intellectual Property Law and Computers and the Law to graduate students at Makerere University School of Law. He is a Fellow of the Uganda National Academy of Sciences (UNAS).
He has extensive knowledge on International and Comparative Indigenous people's law, Rights of ethnic minorities, Oil and Gas Law, Economic, Social and Cultural Rights and has also done work on the Rights of Indigenous Communities in East Africa. He is an Advocate of the High court of Uganda. Dr. Kakungulu-Mayambala' s doctoral thesis at The University of Arizona was on Indigenous People, Human Rights, and the African Problem: The Case of the Twa, Ogiek and Maasai. He has consulted for many international and national agencies including IDRC, CIDA, DFID, SIDA, DANIDA, NORAD, ASF, EASSI, KCK and ACODE.
His research interests include Electronic Communications Law and Internet Governance, Intellectual Property Law, Electronic Commerce Law, Competition Law and Policy, National Security and Counter-Terrorism Law and International Human Rights and Indigenous Peoples Law.