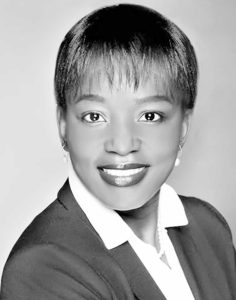 Dr. Josephine Ndagire, LLB (Upper class), (Mak); Dip LP (LDC), LLM (Notre Dame), SJD (Emory) (USA)
Lecturer
Dr. Josephine Ndagire first joined the Makerere University School of Law in 2009, as an Assistant Lecturer until 2011. She was appointed a Lecturer in 2018. Her expertise, research and writing covers areas in criminal law, with a specific focus on the foundational and substantive principles in the Uganda context, transnational organized crimes, international criminal law, transitional justice, human rights and international law. She is the convener of the faculty colloquia series and secretary to the University Staff Appeals Tribunal.
Dr. Ndagire is also a Senior Consultant at Grundstein Consult Limited – a socio-legal consulting firm. She has consulted for several international organisations, including, the Office of United Nations High Commission on Human Rights (OHCHR), Intergovernmental Authority on Development (IGAD), National Democratic Institute (NDI), Avocat Sans Frontiers (ASF), International Development Law Organization (IDLO), Penal Reform International (PRI) and the Westminster Foundation for Democracy (WFD), among others.
She was previously Head of Training at the International Nuremberg Principles Academy (Nuremberg, Germany), Director of Legal Services at the Foundation for Human Rights Initiative (Kampala, Uganda), Senior Researcher at the Max Planck Institute for Foreign and International Criminal Law (Freiburg, Germany) and Program Officer for Africa Fellow at the International Association for Women Judges (Washington, DC, United States).
Dr. Ndagire holds a Doctor of Juridical Sciences (SJD) degree from Emory University (Atlanta, United States), a Master of Laws (LLM) degree in International Human Rights Law from the University of Notre Dame (Indiana, United States) and a Bachelor of Laws (LLB) degree from Makerere University (Kampala, Uganda).