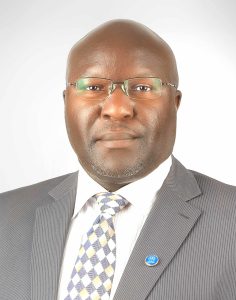 Ronald Naluwairo
Qualifications: PhD (London); LLM (Cambridge); LLB (Upper class), Makerere; Dip L.P (LDC).
Ronald Naluwairo is a Ugandan lawyer, scholar and advocate committed to the development of legal education and training in Uganda in particular, and East Africa in general. He is an Associate Professor of Law and the current Principal (Ag) of the School of Law, Makerere University. He has a PhD from the University of London, LLM from the University of Cambridge, LLB (Hons) from Makerere University and a Diploma in Legal Practice from Law Development Centre. He is an Advocate of the High Court of Uganda and all Courts subordinate thereof. Dr. Naluwairo has close to 20 years' experience in the field of legal education and training, most of which have been served at senior managerial level.
Hitherto, he worked with an East African regional environment and development policy think tank called ACODE from where he developed particular interest and competencies in: legal and policy research; policy advocacy; project cycle management; process consulting; environment and natural resources management work; and agro-biodiversity conservation policy work.
He has researched and written extensively on military justice, human rights, militarization, environmental governance, biotechnology policy, and agro-biodiversity law and policy. He is a strong advocate of justice, rule of law, good governance and respect for human rights.
Email: ronald.naluwairo@mak.ac.ug
download CV