Ndejje Students on Career Guidance visit to School of Law
Students from Ndejje Senior Secondary School (S.S.S) visited Makerere University School of Law (SoL) for a familiarization tour and career guidance on Monday 27th February 2023. The group comprising of 77 students were accompanied by Mrs. Florence Namuyomba Sekamanya, Career Guidance Master, Ndejje S.S.S and Ms. Comfort Deborah Nazziwa, Class Teacher Senior 6 Arts, Ndejje S.S.S.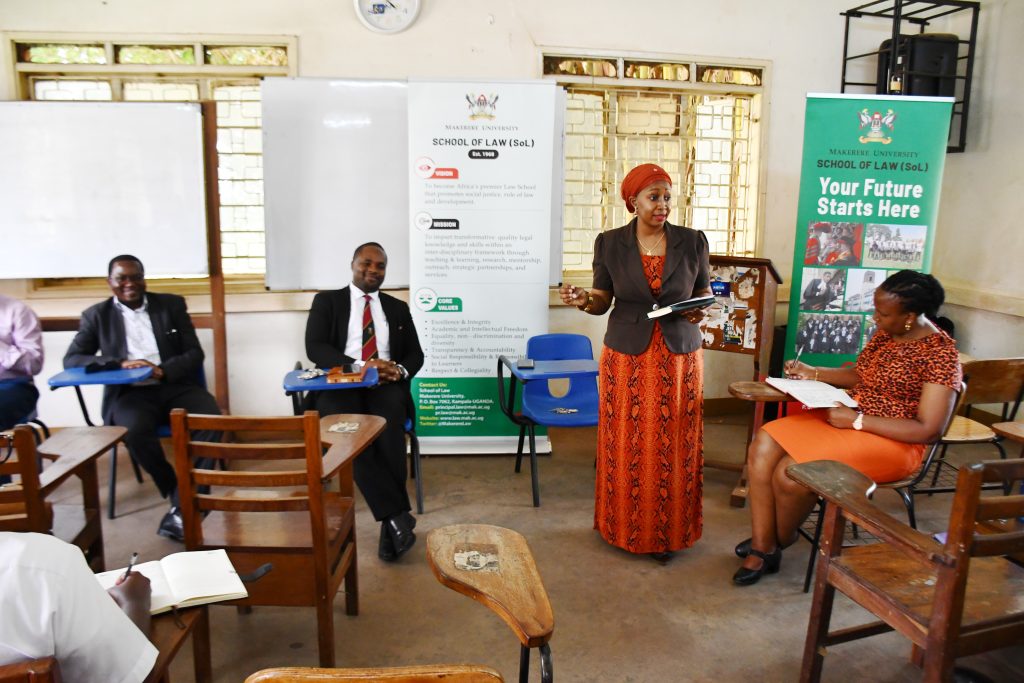 At SoL, the students were received by Dr. Zahara Nampewo, Deputy Principal – SoL; Dr. Kabumba Busingye, Director – Human Rights & Peace Centre (HURIPEC), SoL; Dr. Dan Ngabirano, Head of Environmental Law, SoL; Mr. Ivan Engoru, Lecturer, SoL and Mr. Vincent Abigaba, College Registrar.
Dr. Nampewo shared with the students a history of SoL. She explained that Makerere University new strategic direction is to become a research-led University; thus, a move towards admitting fewer undergraduate students. 'When you are admitted to SoL, know you are the cream', she added.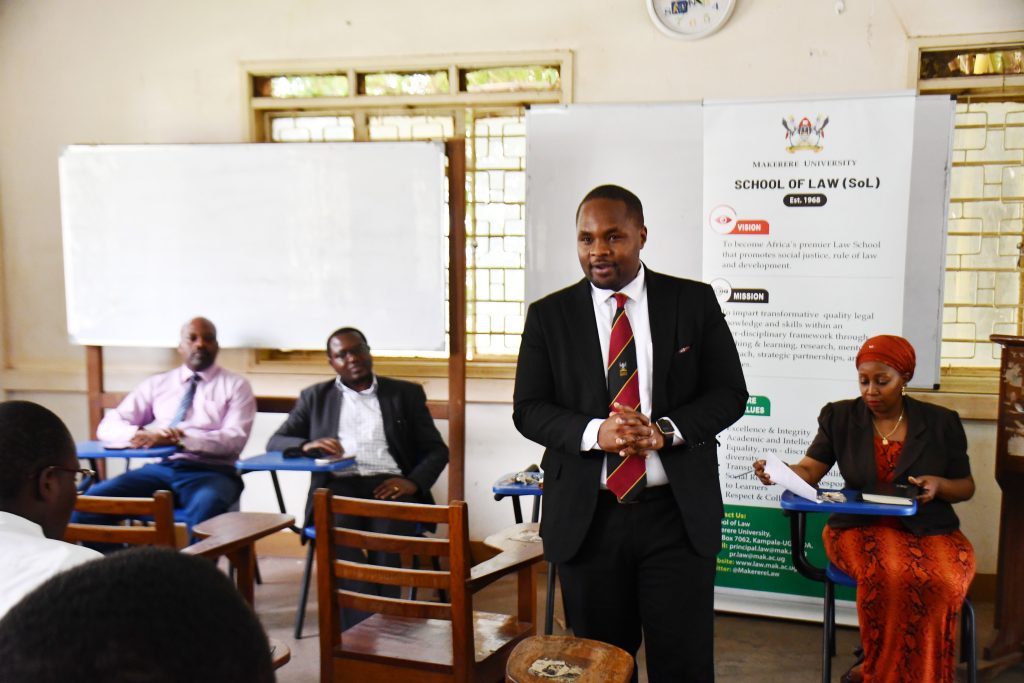 'Joining SoL opens up a lot of opportunities for any student, I therefore encourage you to work hard to be admitted. And be ready to work hard and read a lot to excel on the programme', the Deputy Principal advised. She highlighted engagements like moot competitions, Makerere Law Society (MLS), Law Development Centre (LDC), Uganda Law Society (ULS) as well as international partnerships which are part of experiential learning at SoL. Dr. Nampewo more practical teaching methods through Clinical Legal Education which is more student centred is being used at SoL.
In his remarks, Dr. Busingye Kabumba said, 'With Law one has the tools to defend the vulnerable and power as well as handle controversial issues. I encourage you to work hard so that you qualify for admission to the Bachelor of Laws (LLB) programme'.
Dr. Ngabirano, an alumnus of Ndejje S.S.S welcomed the students. He told the students that it is a privilege for them to have first-hand experience of the School because many of the lawyers who study here don't know much until they are admitted here. He encouraged the students to work hard and set their career goals.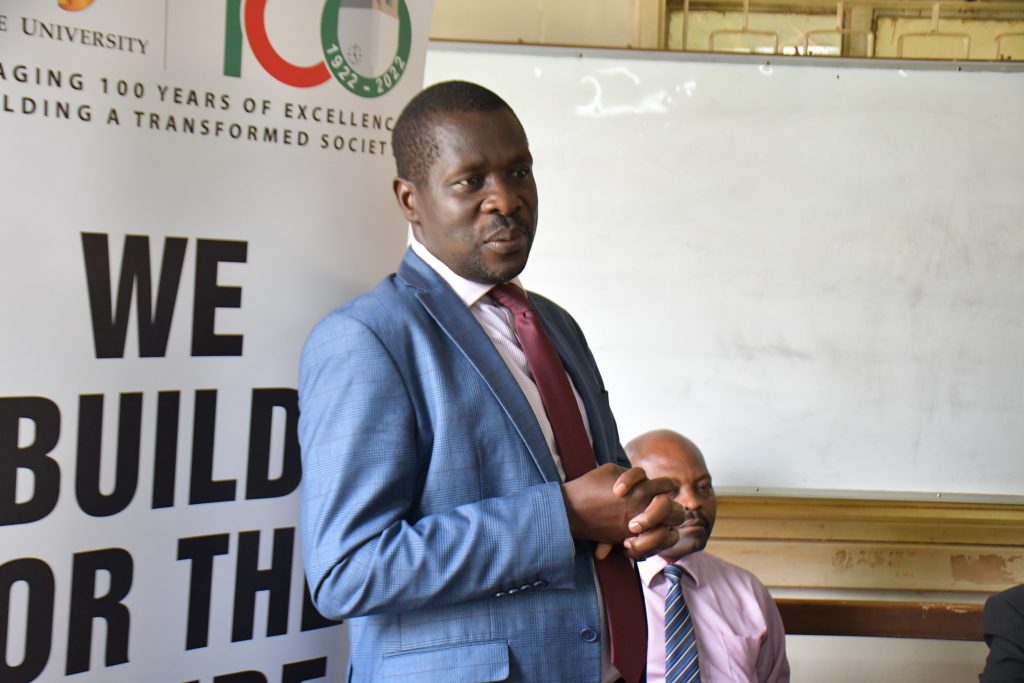 'The Pre-entry exam is requirement for one to be admitted for LLB programme and award of a pass degree is a no', Mr. Engoru advised the students. He encouraged them to reflect on their inspiration on why they wish to study law. Mr. Engoru added that 'you can be anything if you study Law highlighting areas like the judiciary, research, diplomatic offices among others.
The College Registrar explained to the students the admission modalities and noted that it is a rare opportunity for SoL to interact with students preparing to sit for their UACE exams. Mr. Abigaba encourage to student to seek clarification on those areas where they need more information.
The students were given opportunity to ask questions after the presentations and given a tour of the SoL.