Freshers Orientation: Law Students given advice on how to excel
The first year law students (Academic Year 2023/2024) were welcomed to Makerere University School of Law (SoL) at an orientation meeting held on the 22nd and 23rd August 2023. The students were advised to work hard and keep focused during their time at SoL.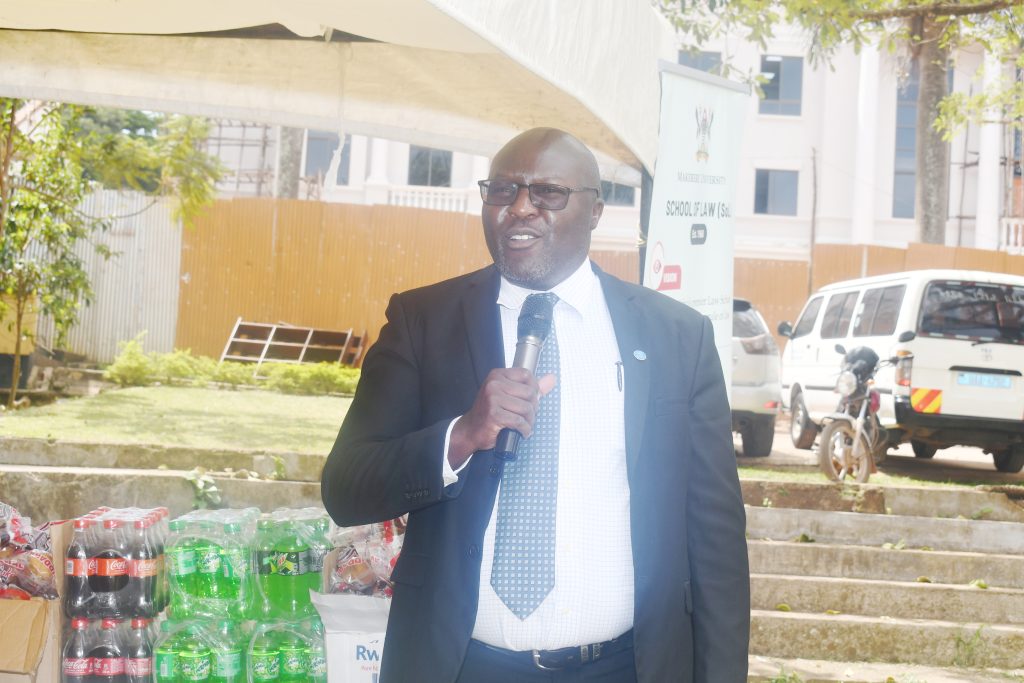 The SoL invited practicing lawyers as guest speakers to the orientation to share their experience in the profession. The guest speakers were Moses Okwalinga, CEO – Uganda Law Society; Andrew Kibaya, Partner – Shonubi, Musoke & Co. Advocates; and Lilian Byarugaba Adriko, CEO – FIDA Uganda.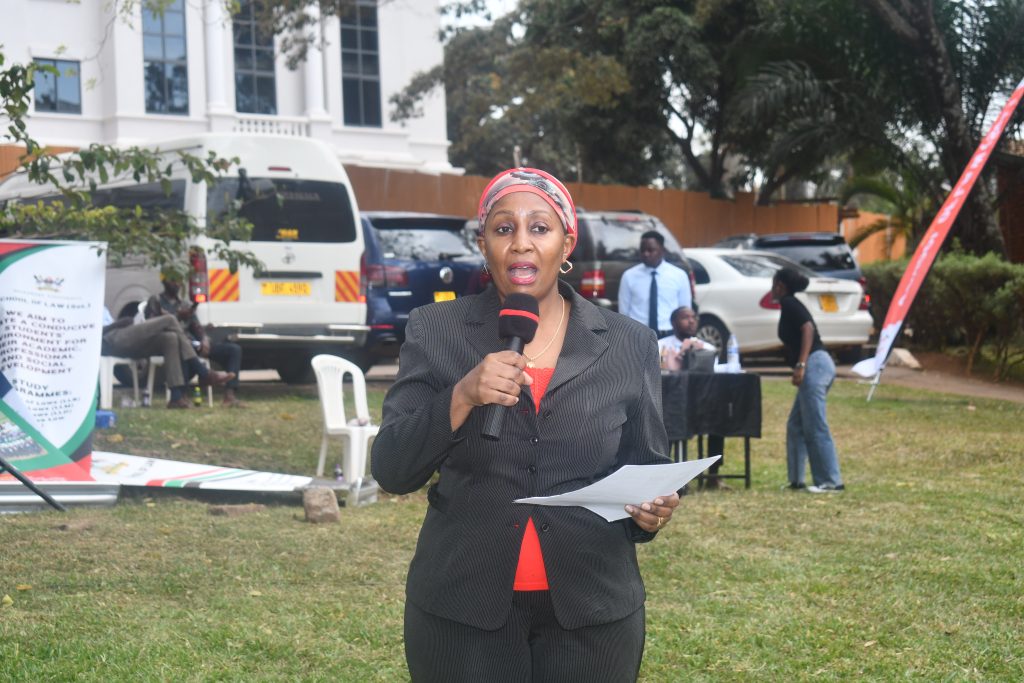 In his remarks, Dr. Ronald Naluwairo (Associate Professor), Ag. Principal –SoL welcomed the students to Makerere University and the School of Law. He congratulated them on being the lucky 280 who passed the law pre-entry exam which attracted over 1000 applicants. 'We don't want students to overstay on the programme beyond the 4years, I therefore advise that don't waste time. Many students wake up when it's too late', Dr. Naluwairo advised. He added, 'don't hesitate to ask for help, all staff are available to offer the required support because no one should fail'.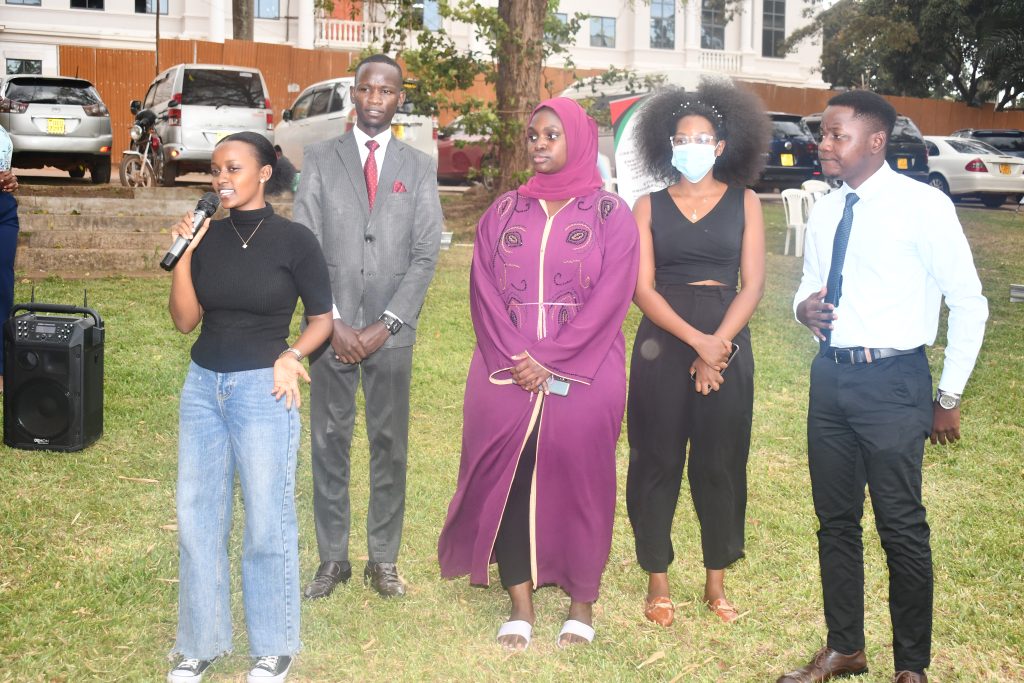 The Ag. Deputy Principal Dr. Zahara also welcome the students to Makerere University and SoL. She told the students that the law profession is one where networks are important and they should value the partnerships of SoL and those assembled here to speak to them.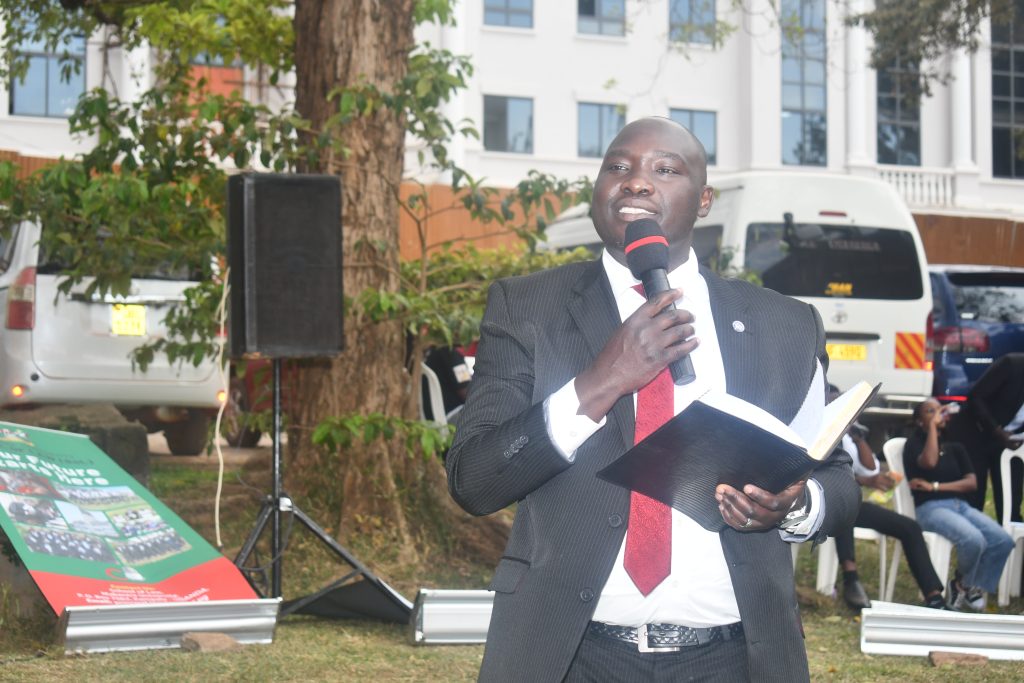 Mr. Okwalinga reiterated the welcome message of the previous speakers noting that this is a start of a journey and advised students to stay focused for best results from law school. 'I hope you are inspired by the speakers here today, all of whom have experienced this journey. We look forward to you joining ULS when you eventually qualify', he said.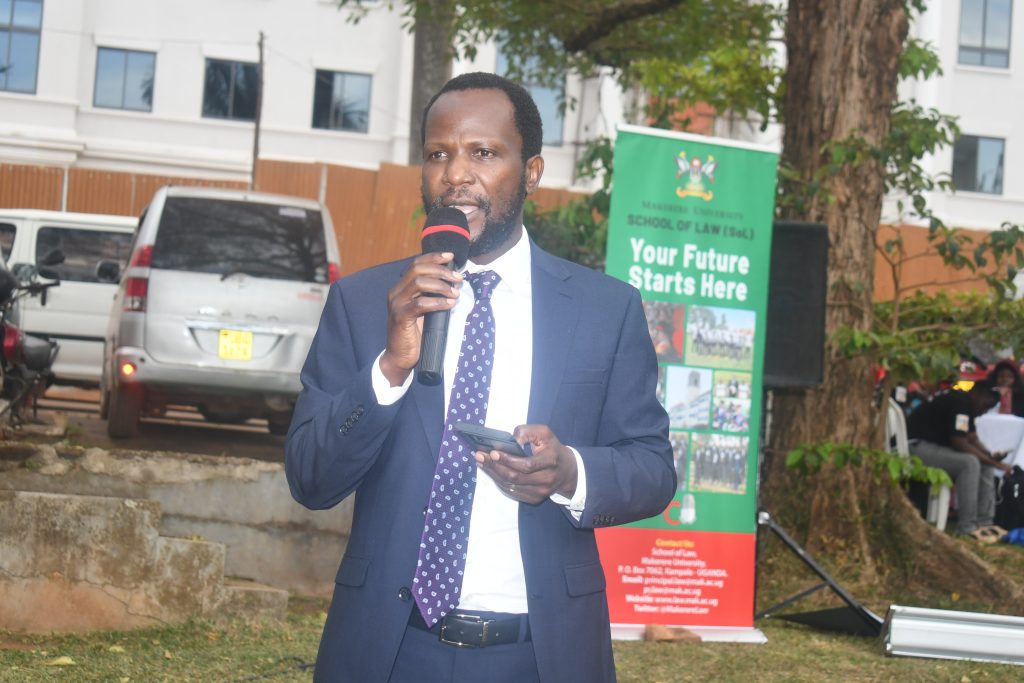 Mr. Kibaya commended the students on choosing to study law, he said 'the course calls for self-motivation, a lot of reading and avoid pass degrees'. He added that students should be careful with what they share in this age of internet and social media which could affect their careers, where information about someone can be weaponized. He also recommended that students distinguish themselves through short courses, internship and voluntary service.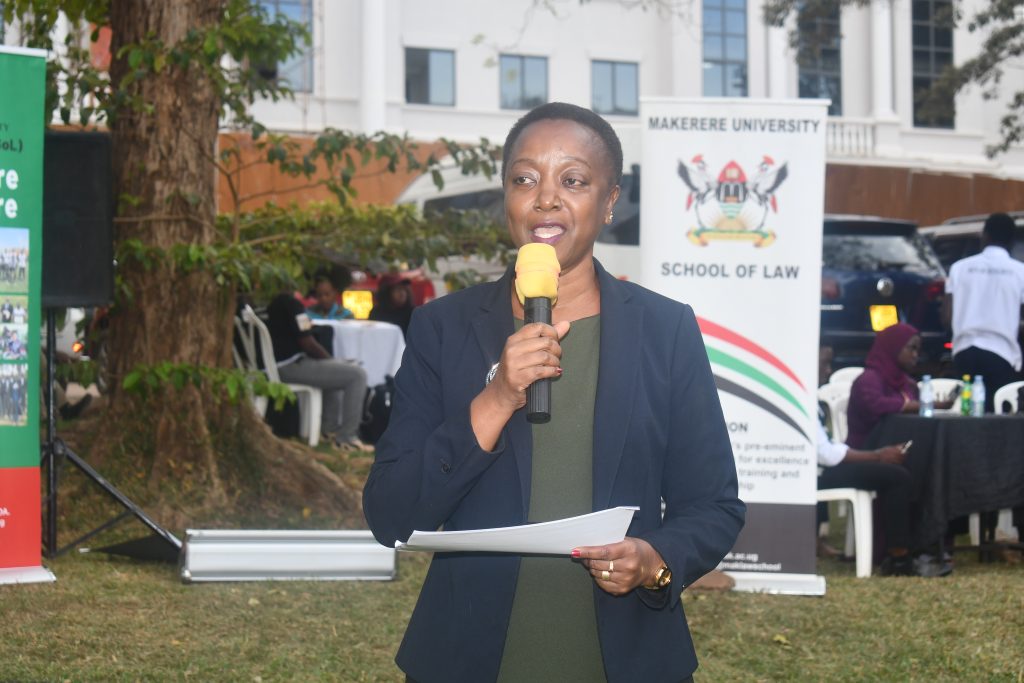 The CEO – FIDA Uganda, Ms. Lilian Byarugaba Adriko encouraged students to live intentionally, develop their vision boards and keep themselves informed through reading. She particularly advised the girls to be confident and form friendships for support and future networks. 'Live a responsible life, don't miss classes and keep time', she added. Ms. Adriko also explained that FIDA Uganda is working on establishing chapters at law schools and she looked forward to engaging and mentoring student lawyers.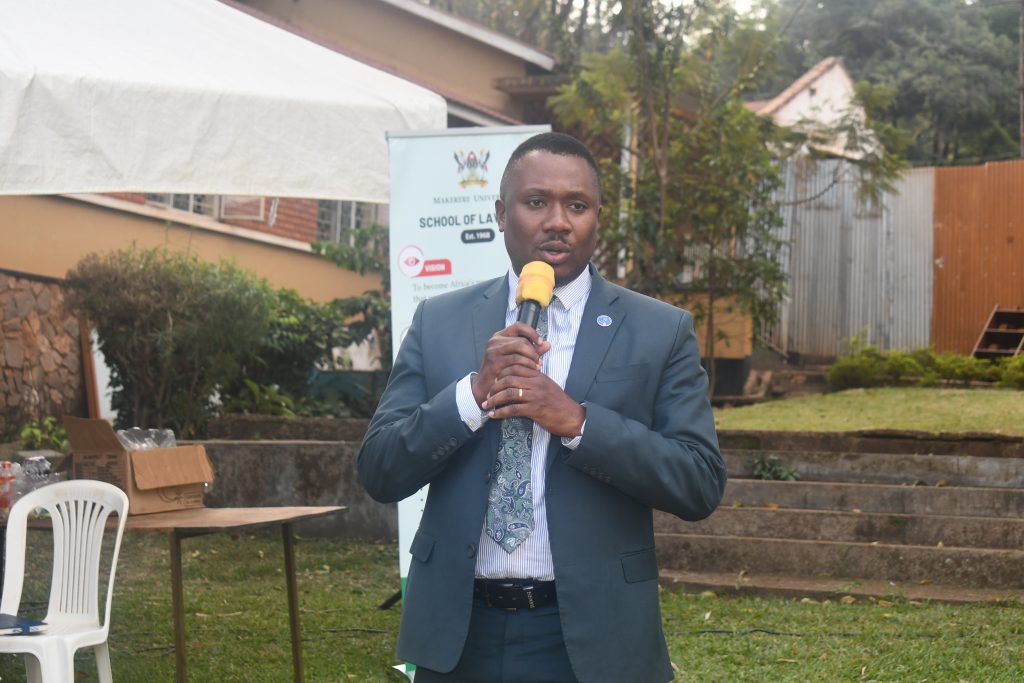 Heads of Department addressed the meeting welcoming students to SoL and gave them tips on how to use their time while at University.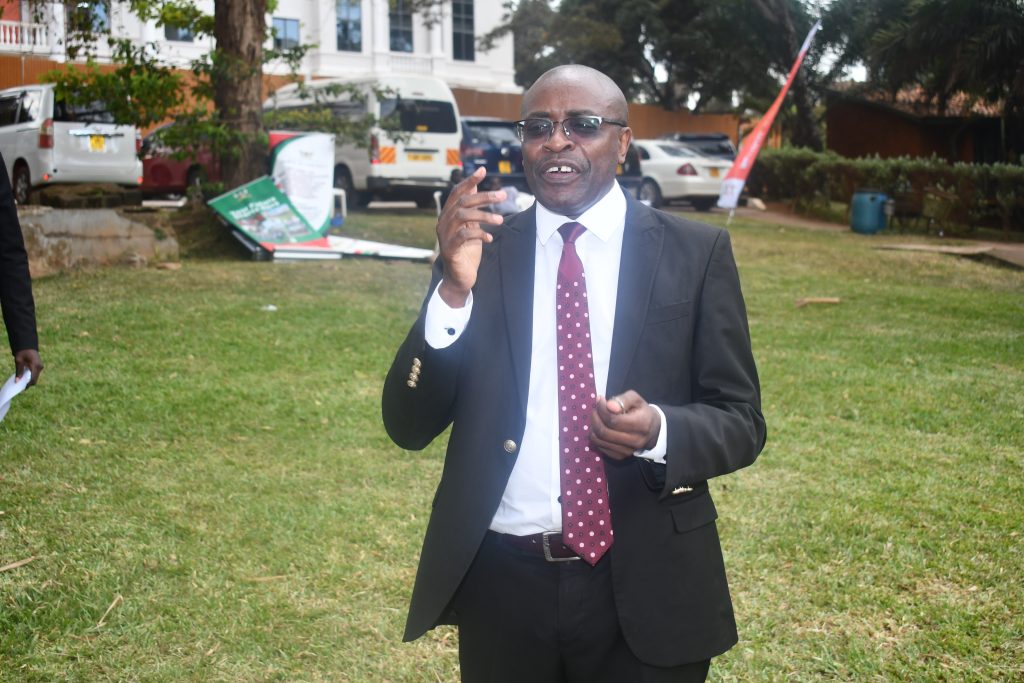 Administrative staff spoke to the students highlighting the services available and where to access them. Ms. Josephine Namubiru, College Registrar – SoL and Ms. Edina Kasirye, Examination Officer – SoL explained to the students the registration and examinations processes. Both officers advised the students to read the joining instructions booklet carefully and to avoid circumstances that may lead to suspension or expulsion from university such as examination malpractice to which others have been culprits.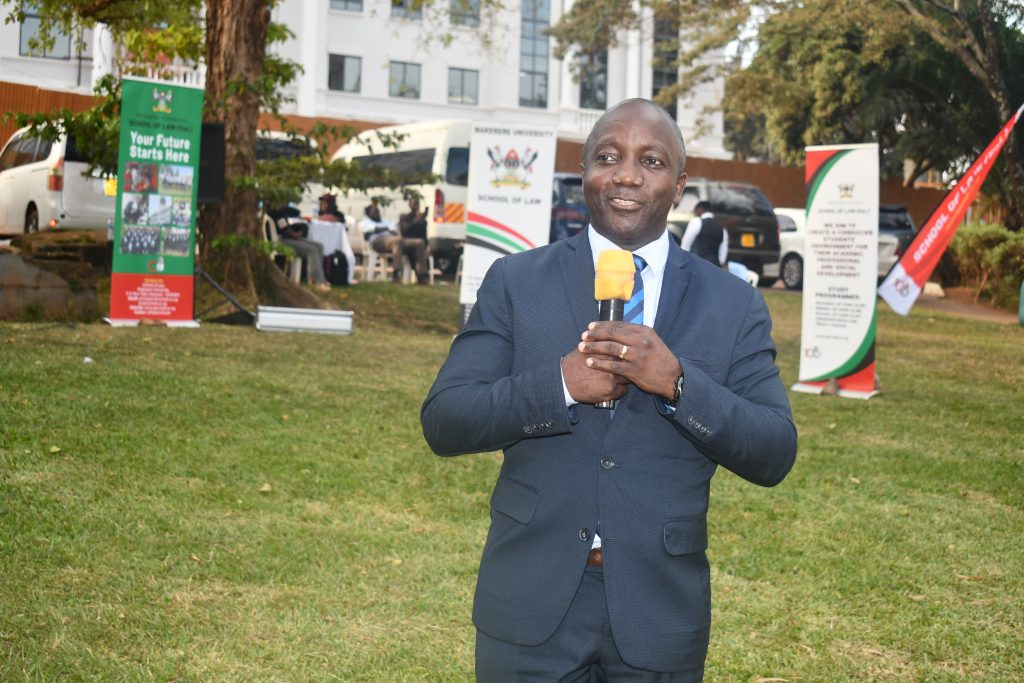 Ms. Susan Mbabazi from Directorate of Gender Mainstreaming talked to the students about the University Anti-Sexual Harassment Policy and the scholarships available. Also Ms. Evelyn from Department of Guidance and Counselling counseled the students to take care of their mental health and seek help when they experience challenges.