9th CLE Moot held at High Court of Uganda
The 9th Clinical Legal Education (CLE) Moot Court Competition was held on the 20th April 2023 at the High Court Buildings, Kampala-Uganda. The Court was presided over by Justice Geoffrey Kiryabwire, Justice Florence Nakachwa Dollo and Justice Dr. Douglas Singiza. A total of 35 students divided into Plaintiffs, Respondents and Amicus teams participated in the competition themed: Fiscal Policy, Economic Justice and Human Rights.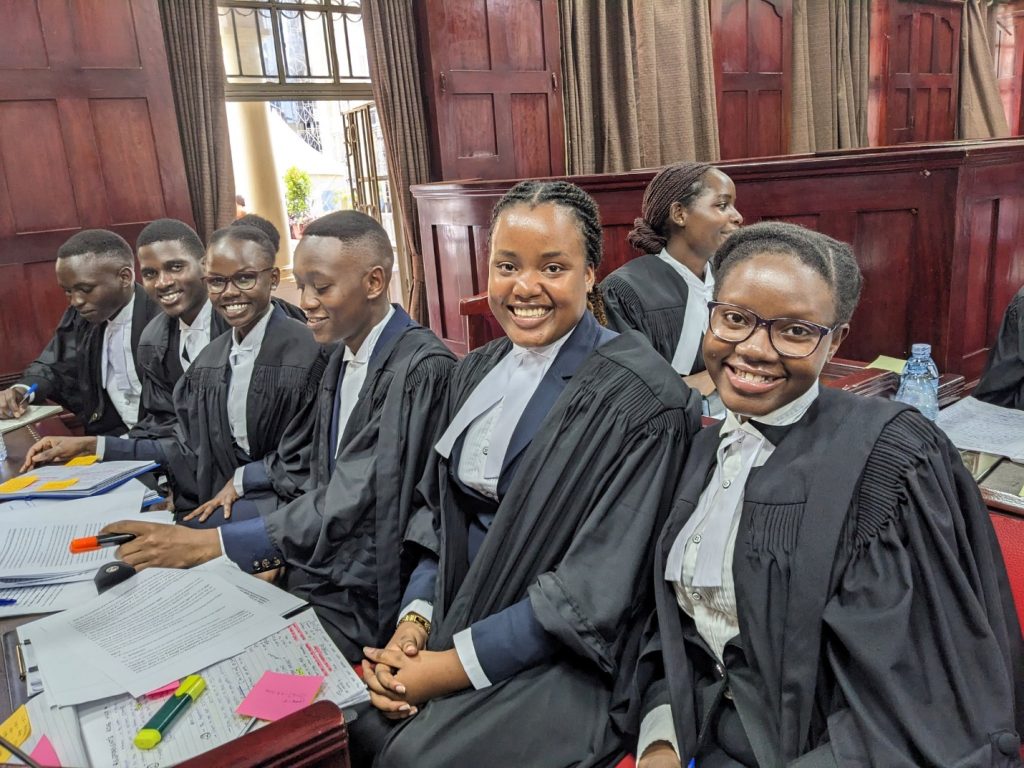 Dr. Diana Ahumuza Ateenyi, Coordinator CLE explained that participants are 3rd year law students offering CLE, and some from the Business Law Centre. 'We use the moot to enhance the capacity of judges on contemporary legal issues. The Judges over the years have expressed their appreciation of these engagements', Dr. Ahumuza further said.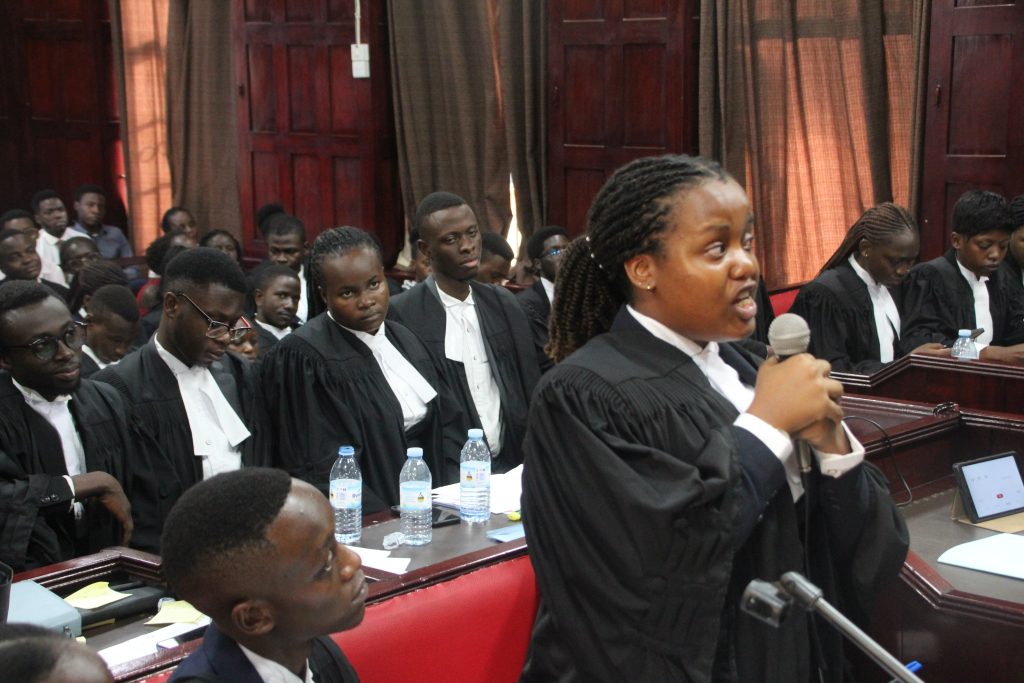 The respondents team (Angela Apica Area, Muhumuza Mellissa Ankunda and Ainerugaba Joseph Bill, Adee Prudence Lodou, Alado Lawrence, Okoth Kenneth, Namutamba Gift Teresah, AyebareJohn Vianny, Nuwe Marvin Ahereza, Kato Joram, Tubirinde Julius, Namakoye Joyce) were declared winners at the end of the competition.
Mwesigwa Harry on the applicant team was declared the best oralist.
Justice Florence Nakachwa Dollo encouraged all students to enroll and pass the bar course at the Law Development Centre (LDC) whether they intend to join private practice or not. 'You never know when you need that qualification. She added, 'May be your interests could change, may be one day it could be a requirement for most of the jobs.' She commended the students' humility and discipline and underscored the importance of these in their training and in the legal profession.
In his remarks, Justice Kiryabwire who is also the Patron of the Makerere Law Society (MLS) advised law students to use their free time to visit courts, sit in and observe proceedings for better learning.
The Applicants Team (Sheldon Aine Bosco, Nayiga Tracy Hilda, Apuun Deborah Nangiro, Birungi Primah Elizabeth, Musinguzi Reagan Siima, Akankwatsa Viera, Kabigumira Arnold, MulwanyiNagenda Edwin Calvin, Omona Mark, Lorna Nagawa, Mwesigwa)
The Amicus Team (Dalton Kisuule, AmumpiireMercy Mulumba, Nakalema Stella Maris, KaijamahaWalter Hillary, Mamata Nicter Kaweesi, KagutaSusanne, Ssembatya Razak Ali, Jamada KalindaMusa, Busula Julius, Nuwagaba Prilla, Martina Najjumba Luyinda)