Makerere University has unveiled official contribution channels for support towards the restoration of the institution's main administration building that was damaged in a fire on Sunday, September 20.
Contributions for the reconstruction efforts can be sent to Stanbic Bank Accounts: 9030017778608 (USD)/ 9030017778535 (UGX).
The University has also revealed that contributions can be sent through MTN MomoPay.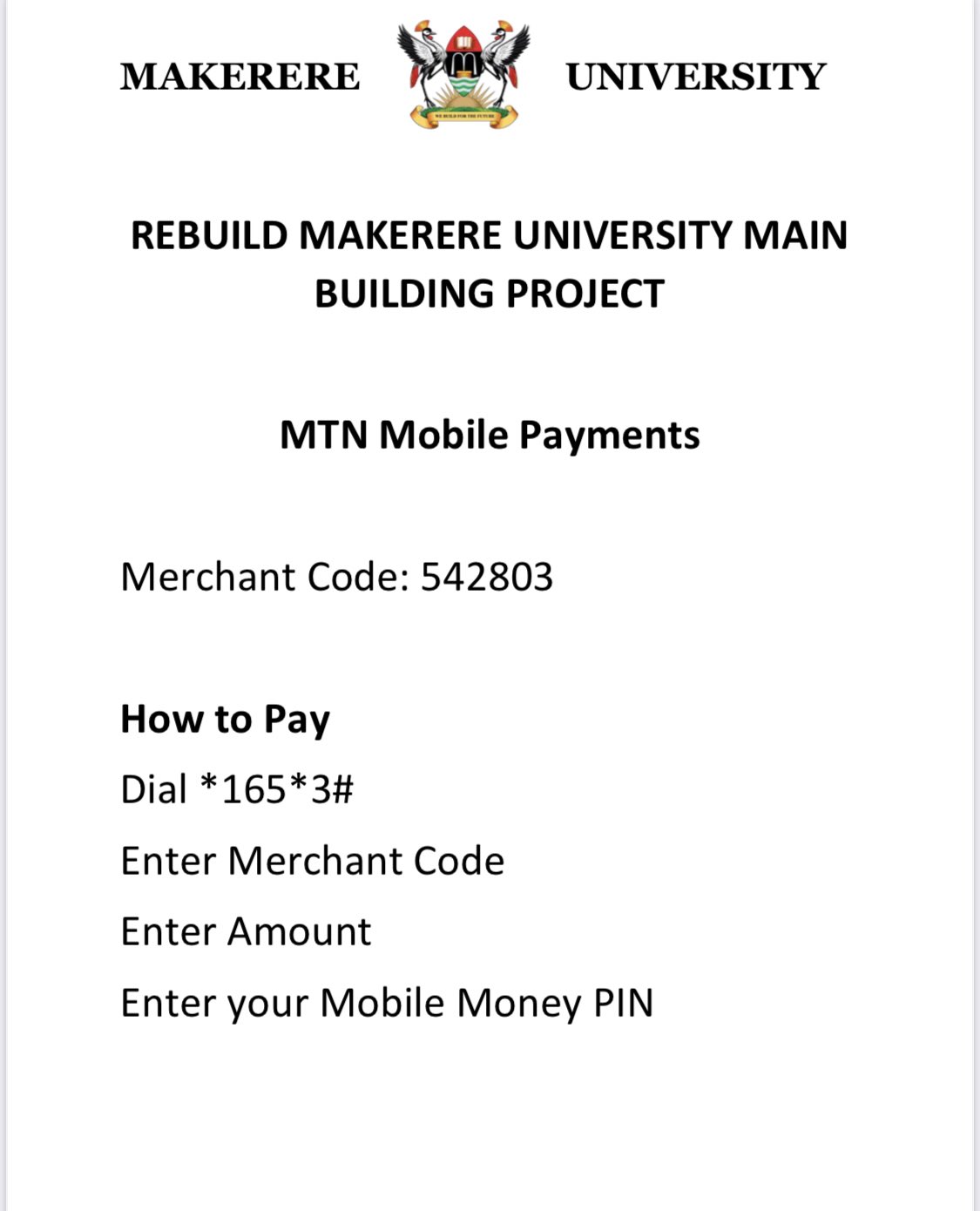 The numbers were revealed by Makerere University Vice Chancellor Professor Barnabas Nawangwe in an address today.
In the same address, the Vice Chancellor recognised Dr. Busingye Kabumba, a lecturer from the School of Law, as the first person to financially contribute towards the restoration. He made a UGX 1 million contribution on the morning of 20th September – the day of the fire outbreak.
The university also recently received a significant contribution from The Mastercard Foundation. It announced it was contributing $1 million (Shs3.7 billion) towards the reconstruction of the Makerere University Main Building also known as the Ivory Tower.
According to a letter by the Mastercard Foundation president and CEO, Reeta Roy, the news of the fire was saddening for everyone.
"I was saddened to learn about the fire at Makerere University and the extensive damage to the iconic building. Thankfully, there were no injuries or loss of life. You do not need more challenges during a time you are leading the university and your teams through a global pandemic as well as preparing to receive medical and final-year students in mid-October. Our hearts go out to you. We understand that the efforts to repair and rebuild as well as recover records are considerable," Reeta said in the letter.